Amy Gulick and Salmon In the Trees
January 16th, 2013
Podcast: Download (Duration: 34:50 — 27.9MB)
The New Science of an Ancient Cycle of Life
In conjunction with Braided River and The Mountaineers Books, we are thrilled to present a conversation with nature photographer Amy Gulick, the creative force behind the book and photographic journey Salmon In the Trees: Life In Alaska's Tongass Rainforest.
Special thanks to Greg MacArthur and the CBS Radio cluster in Seattle for their help making this show possible.
Where the Rainforest Still Reigns Supreme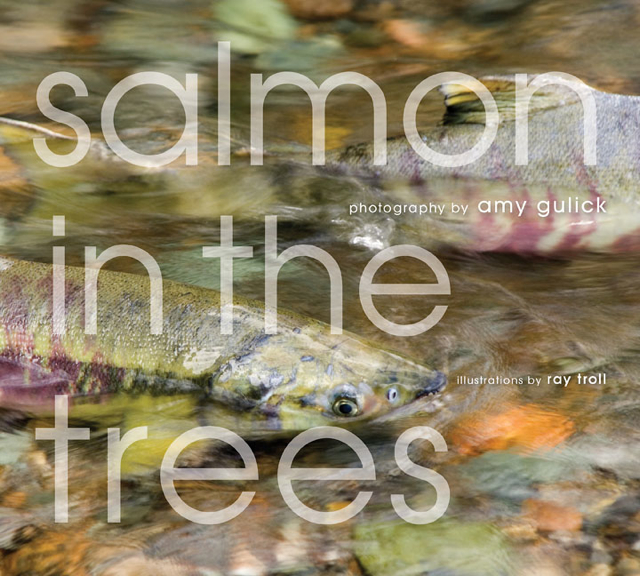 The Tongass National Forest in southeast Alaska is the official designation for the largest surviving component of original Pacific temperate rainforest left in North America. The rainforest's footprint lies along the west side of the Pacific Coast ranges from Prince William Sound in Alaska, all along the coast of British Columbia and Vancouver Island, through the Pacific Northwest of Washington and Oregon, and into the Redwood belt of Northern California.
While this is the largest temperate rainforest eco-region in the world, barely any of it's native footprint survives today, with only four or five percent of the original old-growth intact. The lion's share of that intact, ancient old-growth temperate rainforest lies in the Tongass National Forest in southeast Alaska: along hundreds of miles of coastline, in glacial fjords, and on some 5,000 thousand islands, big and small.
Lush vegetation abounds in the Tongass. At about 17 million acres, or about the size of West Virginia, the forests of the Tongass are known for their prodigious stands of old-growth Sitka Spruce and Western Redcedar, as well as dense growths of epiphytes and mosses. The area is also known for abundant wildlife, driven by the astonishing volume of salmon which pass annually through the region's watersheds, the bears which consume them, and the amazing cycle of life they all play a part in.
"Tug on anything at all, and you'll find it connected to everything else." – John Muir
For two years, writer and photographer Amy Gulick paddled and trekked among bears, islands and salmon streams to document the Tongass National Forest in it's primeval, natural state. At one point she even found herself keeping company with black bears on a riverbank dining on salmon, oblivious to her presence only because of the bounty of food in front of them, literally jumping out of the rivers and streams, as salmon defy gravity to head upstream to spawn.
Salmon in the Trees was chosen to receive a 2011 Nautilus Book Award, which recognizes books which "promote spiritual growth, conscious living, and positive social change," and is the winner of the 2010 IPPY Award, an independent publisher book award.
Along with spectacular photos of this vibrant, verdant landscape, Salmon In the Trees also features stories and contributions of Alaskans who live in and are dependent upon the forest, essays by Ray Troll and John Straley, and from members of the Tlingit, Haida and Tsimshian, whose cultures are deeply interconnected to the cycles of life featured in Salmon In the Trees.
More about this post at: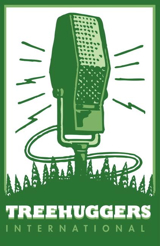 Leave a comment
---