Radical Plans Threaten Balboa Park's Historic Integrity
April 9th, 2012
Podcast: Download (Duration: 26:37 — 21.3MB)

Bruce Coons from the Save Our Heritage Organisation
A proposal to build a freeway-style off ramp from the iconic Cabrillo Bridge at San Diego's Balboa Park is raising more than a few eyebrows among preservationists and park advocates. Even the National Park Service is voicing its concern, stating the development threatens Balboa Park's status as a National Historic Site.
On this special edition of Living Better In San Diego, produced in conjunction with Treehuggers International, Bruce Coons of the Save Our Heritage Organisation joins Tommy to talk about the proposed redesign's threats to the integrity of Balboa Park as a special place which values history, open space, park design, taste, and respect for the public trust.
One of North America's Great Urban Spaces
With 1,200 acres of parkland in the middle of one of the biggest cities in the U.S., Balboa Park preserves canyons and mesas and trails through desert gardens, exotic plants and even a grove of "imported" Redwoods from Northern California. The park is also home to an amazing array of Spanish Colonial Revival architecture, built for the 1915 Pan-American Exposition and praised by no less than former President Theodore Roosevelt, who complimented the park for "buildings of rare, phenomenal taste and beauty" during a visit.
After nearly 100 years, Balboa Park remains one of San Diego's great open space meeting places and exercise locales, where residents jog, bicycle, walk their dogs, and explore a network of urban and not-so-urban trails. The Plaza de Panama is the symbolic center of San Diego's Balboa Park, and the midway point between the Cabrillo Bridge to the west, and the Bea Everson Fountain along Park Blvd. to the east.
In an effort to restore some of the park's natural grandeur and space, recent conservation plans have proposed closing the Plaza de Panama's limited parking areas in front of the San Diego Museum of Art, and instead only allowing traffic into the park via the Cabrillo Bridge during certain times of the day or for special events. Auto traffic would still be allowed into the park and to access parking areas via Park Blvd. entrances on Balboa Park's east side.
Proposing Incompatible Infrastructure
However, a radical re-design proposal by La Jolla billionaire Irwin Jacobs, endorsed by San Diego Mayor Jerry Sanders, seeks to exploit the desire to close the west end of El Prado to auto traffic for something else completely.
Using an automobile-free Plaza de Panama as a rationale, the Jacobs plan proposes building a freeway-style "off ramp" from the iconic Cabrillo Bridge over the 163 freeway. The off ramp would wrap around the Museum of Man's chapel and Alcazar Gardens, necessitating a new, wider bridge over Palm Canyon, on the way to a multi-story (!) parking garage behind the world-renowned Spreckels Organ Pavilion.
Why would anyone seek to build a multi-story parking garage and funnel more traffic into Babloa Park? Especially when the rationale for closing the Plaza de Panama to traffic is to free the western end of El Prado from regular auto traffic and restore the Plaza de Panama to its pre-automobile state?
It is of course counter-intuitive, and a shallow attempt at piggybacking an unnecessary and destructive construction project onto a conservation plan which requires no grand additions to existing park structures or any new construction.
Respect for San Diego's Historic and Cultural Heritage
Founded in 1969, the Save Our Heritage Organisation, or SOHO, and has been protecting some of San Diego's special places for decades. If you're familiar with the Marston House near Balboa Park, or the Whaley House or Adobe Chapel Museum in San Diego's Old Town, you're likely familiar with the Save Our Heritage Organisation. SOHO makes it their mission to preserve, promote and support preservation of the architectural, cultural and historical links and landmarks which contribute to San Diego's identity, depth, and character.
A lifelong San Diegan and preservationist, Bruce Coons is the long-time Executive Director of the Save Our Heritage Organisation, and has been a guest on Tommy's programs before. Bruce appeared on Living Better In San Diego in 2008 to talk about the State Normal School Training Building on Park Blvd. in University Heights, and appeared on Treehuggers International in 2009 to discuss the ongoing threats to Rancho Guejito in northern San Diego.
The proposed developments to Balboa Park brings Bruce back to Living Better In San Diego, and also offers Bruce and Tommy a chance to talk about SOHO's recent acquisition and plans for the Warner-Carrillo Ranch House near Lake Henshaw and Santa Ysabel General Store between Ramona and Julian, as well as the current state of the Villa Montezuma in Sherman Heights.
More about this post at: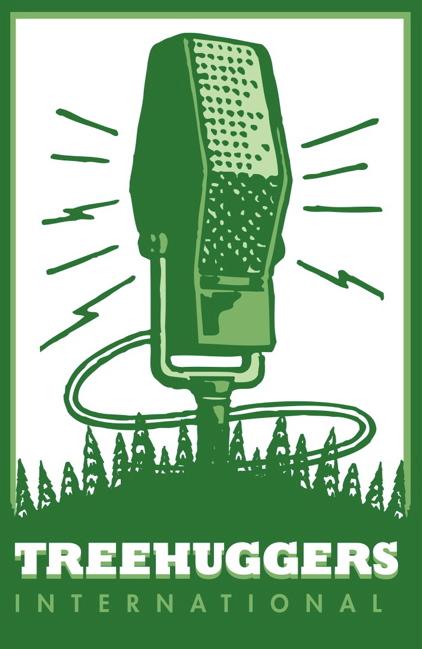 Leave a comment
---