Saving the Kauai Puaiohi and California Condor with the San Diego Zoo
January 29th, 2011
Podcast: Download (Duration: 41:24 — 94.8MB)
With guests Alan Lieberman and Mike Wallace of the San Diego Zoo Institute for Conservation Research.
Special thanks to Yadira Galindo for her help making this edition of Treehuggers International possible. Listen for an additional interview segment not included in the on-air edition of this program at the end of this show's on-line download and podcast.
Success Stories In the Era of Epic Fail
A recent story about a polar bear swimming for nine hours in an attempt to find ice, only to lose one of her cubs in the process, is pretty heartbreaking stuff, and there's no shortage of bad or at least disappointing news when it comes to conservation. While we have a President who is busy energizing the nation with leadership on green energy innovation, which we applaud, we're hearing very little on addressing or even acknowledging climate change, even as storms and blizzards grow more severe, summers more hot, and stories about flora and fauna being forced to adapt to a changing world more and more commonplace as "clean coal" continues to be touted as a component of 21st Century energy.
Even the state of California has begun it's retreat from the ocean in moving parking lots and civic projects from the water's edge, while the Pentagon is planning for rapid-reaction not only contingencies in a world of rising sea levels, but contingencies resulting from a lack of fresh water around the world.
The catch is to catch yourself.  Problems are inherently challenging, and rank denial and vitriol still come off as sexier than solutions or constructive talk on cable TV news, but when combined and snowballed, problems can appear insurmountable to the average person, sometimes to the point of inducing apathy. This is not only a good sign to throw your TV out the window, but to take a moment and perhaps lace up your boots and take a hike, meditate, reflect, and consider a list recently released by our friends at the San Diego Zoo of 10 recent conservation success stories.  You may find there's not just reason for conservationists and those concerned about animals to feel proud, but also, hopeful.
The Tall Order of Saving Endangered Species
With more than 6.8 billion people on the planet competing for resources, trying to save endangered species can seem like a pretty tall order. But through partnerships, collaborations, community cooperation and financial support from members and foundations, the San Diego Zoo is making strides in helping protect some of the most threatened plants and animals we share planet Earth with.
The zoo's list of 10 Conservation Success Stories involves elephants, frogs, gorillas, kangaroo rats, and of course, pandas, along with a pair of bird conservation initiatives.
One of these initiatives has already passed into modern conservation folklore by virtue of it's ongoing, runaway success: the San Diego Zoo's help in the fight to save the California Condor, now being released in Baja California and Arizona, as well as in the Golden State. The other is the ongoing work of the San Diego Zoo's two captive breeding facilities in Hawaii: the Maui and Keauhou Bird Conservation centers, which just celebrated their 13th release in 12 years, as 12 captive-bred Puaiohi, or Kauai thrush, were released into the Alakai Wilderness of Kauai, bringing the total number of captive-bred Puaiohi released to 200.
Alan Lieberman works with the Hawaiian Endangered Bird Conservation Program, and the Keauhou Conservation Center on the Big Island of Hawaii. Mike Wallace is a Program Director scientist with the San Diego Zoo Institute for Conservation Research, with significant leadership experience on the zoo's California Condor program. On this edition of Treehuggers International, it's all about birds, from the condor to the puaiohi.
More about this post at: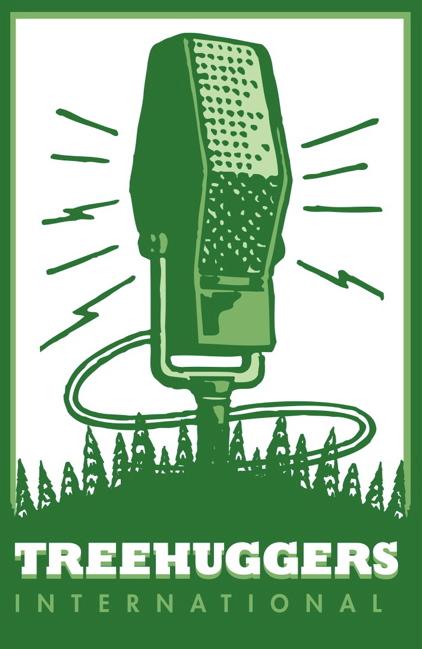 ---