Reconnecting Children to the Outdoors
May 7th, 2011
Podcast: Download (Duration: 33:33 — 30.7MB)
It's Always Outdoor Season for Kids
With June marking Leave No Child Inside Month and spring fever giving way summer plans, Dr. Anne Fege, Janice Swaisgood and David MacDonald join Tommy for a discussion on the need to reconnect kids with nature and enjoying unstructured time spent in the outdoors.
Nature Misunderstood, Feared
A strange thing began happening about 20 years ago. Kids stopped going outside. With competition from electronic media and parents' schedules growing increasingly busy with longer work hours, the volume of kids making time to go outdoors and play is now far smaller than it used to be.
Over time, a misplaced culture of fear about the outdoors also began to take hold, the result of irresponsible media and, in some cases, hyperactive parenting. The outdoors began to be seen not as a place of wonder and experience and fun, but as a place of danger and threat; a place to be avoided, where snakes and bears lurk beneath rocks and behind trees.
Like anything else, there are dangers inherent in the outdoors, but scouting and related outdoor organizations continue to offer safe, fun, constructive ways for kids to learn about the outdoors with hikes and overnight backpacks into the wild, and map and compass training which tangibly bolster kids' sense of accomplishment, ability and self-worth, and tap into kids' desires for exploration and adventure.
Unfortunately, many kids never quite reach this pro-active level of outdoor exposure and confidence building because they are first introduced to the outdoors by way of the culture of "extreme sports," emphasizing activity in which the outdoors aren't something to be enjoyed or a place to find peace or solace, but a place to be conquered, to be vanquished, with little opportunity for reflection beyond boasting.
Richard Louv and the "Leave No Child Inside" Phenomena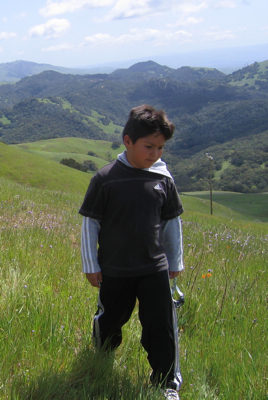 As the nation's youth have grown more disinterested or ambivalent about nature and outdoor play in favor of free time spent indoors or in structured activity, skyrocketing rates of childhood obesity have resulted, while more subtle effects on children's psychological well-being have been detected.
In his best-selling 2005 book, Last Child in the Woods, author Richard Louv lamented what he called the "nature-deficit disorder," and inspired a grass-roots movement, sometimes called "Leave No Child Inside," in order to bring a natural balance back to children's lives.
Dr. Anne Fege served as Forest Supervisor of the Cleveland National Forest from 1991 to 2004, and is a co-founder of the San Diego Fire Recovery Network and San Diego Partners for Biodiversity, an adjunct professor in the biology department at San Diego State University, and a partner in Business and Ecology Consulting. A Botany Research Associate at the San Diego Natural History Museum, Dr. Fege also helped create the San Diego Audubon Society's Outdoor Explore program, which provides nature walks for after-school programs, and is the co-founder and Chair of the San Diego Children and Nature Collaborative.
Janice Swaisgood is the co-founder of Family Adventures in Nature, serves on the national advisory board for the Natural Families Network for the Children and Nature Network, is on the Let's G.O. "Get Outside" Oversight Committee, and is the co-chair of the San Diego Children and Nature Collaborative. Interestingly, her husband Ron appeared on a previous edition of Treehuggers International to talk about his work with the San Diego Zoo's Desert Tortoise Recovery Project.
David MacDonald is the founder and president of the Donate-A-Pack Foundation, and previously appeared on Treehuggers International with Adventure 16 president John D. Mead to talk about the organization. A New England native and longtime western outdoorsman, David served as the Regional Coordinator for the American Hiking Society prior to creating the Donate-A-Pack Foundation in 1997, and helped bring the first National Trails Day to San Diego.
More about this post at: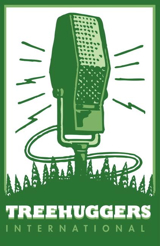 Leave a comment
---