Losing A Friend: Jerry Schad, 1949 – 2011
September 23rd, 2011
Podcast: Download (Duration: 34:00 — 31.1MB)
"I was just enthralled with the greater world out there."
We at Treehuggers International are saddened to learn our friend Jerry Schad has died. He was 61.
Jerry Schad, 1949 – 2011
by Tommy Hough, Treehuggers International founder and host.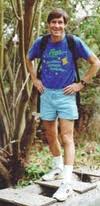 As many Treehuggers International fans know, Jerry Schad, a long-time San Diego-area outdoorsman, astronomer, teacher, author and guest on the show, had been suffering from stage four kidney cancer since a terminal diagnosis in March.
Following the diagnosis, Jerry opted to propose to his girlfriend Peg a few months earlier than he'd originally planned, and they were married shortly thereafter.  Jerry began getting his affairs in order, and retired to his view-laden condominium on Cortez Hill to ride out his illness. As those who followed the news of Jerry's condition throughout the spring and summer know, Peg was an absolute constant by his side.
Pragmatically seeing life through a filter of astronomy and outdoor adventure, Jerry calmly compared his cancer to losing control in a kayak in a fast-moving river, telling San Diego Union-Tribune writer Steve Schmidt in an interview in August, "there's absolutely no way to claw myself back."
The author of 16 books, most notably Afoot and Afield In San Diego, the definitive round-up of San Diego County hikes and trails, Jerry Schad also penned Orange and Los Angeles county editions of Afoot and Afield, compiled the comprehensive regional "best of" volume 101 Hikes In Southern California (including treks in Southern California's Inland Empire), and authored several books on bicycling and jogging, including The Trail Runner's Guide to San Diego and The Back Roads of San Diego County.
Jerry also wrote the Roam-A-Rama column in the San Diego Reader for 18 years, until he brought it to a close earlier this year when his cancer began to impede his ability to write and edit material.
A Lifelong Californian, With An Eye to the Stars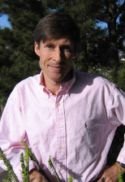 A native of San Jose and graduate of U.C. Berkeley, Jerry first came to the San Diego area in 1972 to begin post-graduate courses at San Diego State University, where he received his master's degree in 1975. He began teaching shortly thereafter, but made it a point to travel, hike and backpack as often and wherever he could in the outdoors of Southern California, which he came know and appreciate like no other.
While the Great Outdoors was Jerry's hobby and recreation, astronomy was Jerry's passion. Fascinated with the planets and stars as a young boy, Jerry grew up to become an astronomy professor, teaching at San Diego Mesa College for over 20 years, and eventually coming to serve as the chairman of Mesa College's physical sciences department.
After his first appearance on Treehuggers International in 2008, Jerry invited me to an outdoor astronomy lab he was conducting with freshman students off Sunrise Highway in the Laguna Mountains. Using his laser pointer as the sun fell away and the "canopy of stars" opened above, Jerry diagrammed the constellations and explained their origins, discussed the remarkable similarity different civilizations had of the same constellations, and pointed his array of telescopes at heavenly bodies from the moon and Mars to the Jovian satellites. It was the first time I'd ever seen Jupiter's moons through a telescope, and for me, it remains a wonderful way to remember the man.
Memorial and Balboa Park Legacy
According to the details in Steve Schmidt's article on Jerry's death in the San Diego Union-Tribune,
A memorial celebration will be held Oct. 9 at 4 p.m. at the El Cortez Hotel, 702 Ash St.

The family said donations in Mr. Schad's name may be made to Friends of Balboa Park, 2125 Park Blvd., San Diego, CA, 92101. The funds will be used to maintain park trails and on related efforts. The family requests that no flowers be sent.
Peg Reiter, Jerry's widow, later wrote in an e-mail to friends,
If you want to make a contribution in honor of Jerry, please send your donation to:

Friends of Balboa Park, 2125 Park Boulevard, San Diego, CA 92101

Note on your check your donation is in Jerry's memory. Jerry and I chose this charity for two reasons:

1) Jerry was on the committee that developed the trails system in Balboa Park, and
2) Our first date was in Balboa Park on Trail 43, which is now officially being renamed the "Jerry Schad Memorial Trail."
Jerry had the unusual opportunity to write his own obituary over the summer; Peg has updated it since his death. I wrote about the effect Jerry had on me personally in an August 2nd post entitled Jerry Schad's Afoot and Afield Legacy. Peg later wrote to tell me she had an opportunity to share the piece with her husband.
A special tribute edition of Treehuggers International, featuring excerpts from Jerry's July 13, 2008 and July 19, 2009 appearances, is now available at the top of this page.
We at Treehuggers International wish to express our deepest condolences to Peg and the members of Jerry's family.
More about this post at: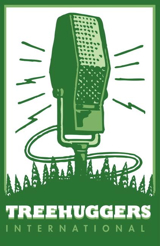 Leave a comment
---