Herger Amendment Would Lift Off-Road Vehicle Restrictions In National Forests
March 6th, 2011
The New Anti-Environmentalism
As the bad news from the new Congress continues to pile up, an extraordinary volume of anti-environmental legislation has managed to pass the House of Representatives, and is in the early stages of debate in the Senate.
Sadly, not all of this environmental ugliness has been fully explored or reported by major media outlets. Part of the reason for this is sheer volume; there's just too much to sift through, part and parcel of a new and very dangerous assault on long-standing, functional environmental regulations. It is clear we are in the midst of a new era of anti-environmentalism which, so far, has yet to crest, and may only grow more aggravated should the Senate and White House pass hands in 2012.
We've included information at the end of this piece on what you can do to help.
An Executive Order
Several years ago, Dan Schroeder, the chair of the Ogden, Utah chapter of the Sierra Club, wrote
In 1972, President Richard Nixon signed an executive order directing the nation's public lands be managed to "minimize damage" from motorized off-road vehicles. The President noted these machines were growing in popularity, and their use was "in frequent conflict with wise land and resource management practices, environmental values, and other types of recreational activity."

The order stated federal agencies must manage off-road vehicle use so as to protect natural resources, promote the safety of all land users, and minimize conflicts among various uses. Open routes must be clearly signed and publicized; closures must be enforced; and effects of off-road vehicle must be monitored.
Unfortunately, all these years later, the implementation of Nixon's wise executive order remains spotty at best, and if one California Congressman has his way, restrictions on off-road vehicle use in our National Forests will become a thing of the past.
The Great Unraveling Underway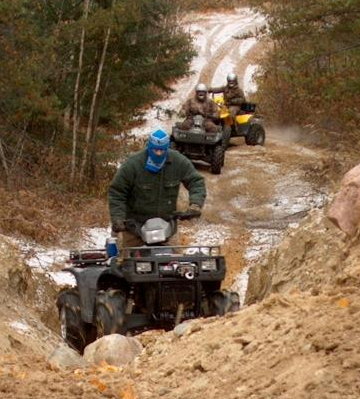 We at Treehuggers International encourage, and expect, bi-partisan support and cooperation in our mission to preserve parks, wilderness, and special places, and have seen in recent weeks the ability of lawmakers on both sides of the aisle to introduce and support wilderness legislation, like Rep. David Dreier's current San Gabriel Mountains Wilderness Bill.
But the new GOP majority in the House has shown itself not only ready to do the bidding of the Koch Brothers by declawing the EPA, Clean Water Act, and Clean Air Act to levels the Bush administration only dreamed of (which looks almost responsible by comparison), but are prepared to roll back long-standing environmental regulations across the board, even if it means limiting the ability of citizens or government scientists and professionals to voice their concerns about Forest Service and Bureau of Land Management policies. Even the most benign conservation issues have been turned into ideological battlegrounds.
Herger Amendment
While the dust-up over the end of the Bureau of Land Management's "No New Wilderness" policy has garnered some attention in the form of a potential new "sagebrush rebellion" in the west, the particular case we're focusing on is the late-night passage of the Herger Amendment on February 18th, as part of the Department of Defense Appropriations Act of 2011. It has received almost no media or press attention at all.
Named for Representative Wally Herger, who has been been representing California's 2nd District for nearly a quarter-century, this seemingly benign piece of legislative-speak attached to an otherwise crucial piece of defense legislation would "prohibit the use of funds for the Secretary of Agriculture to implement or enforce Subpart B of the Travel Management Rule, relating to the designation of roads, trails, and areas for motor vehicle use, in any administrative unit of the National Forest System."
Subpart B is the important component here. According to David Smith of the Siskiyou Daily News
Subpart B of the federal Travel Management Rule declares that motor vehicle travel outside of designated areas is prohibited, the enforcement of which would be subject to the defunding under Herger's amendment.
In other words, the measure is intended to force the Forest Service to lift restrictions on off-road vehicle use in our National Forests. While the Herger Amendment may not be broad enough to undo the 1964 Wilderness Act's exclusion of machine and motorized use in designated Wilderness areas, according to Alan Rowsome, the Conservation Funding Director at the Wilderness Society, the Herger Amendment
limits the Forest Service from regulating its road system, [thereby] opening up more of our pristene lands to off road vehicle use. Importantly though, 18 Republicans voted against this harmful amendment, showing that many members understand the need to protect our forests.
We're concerned about the Herger Amendment not only because it is a gratuitous kiss to the growing off-road vehicle lobby, but because of the ability it will give off-road users to use and abuse National Forest trails and open space, while limiting the ability of Forest Service managers to limit their use to current levels. Even a tenderfoot as notorious as George Will was able to discern
Pristine wilderness is an acquired taste and is incompatible with the enjoyment of some popular tastes such as dirt bikes, snowmobiles and other off-road vehicles. But surely there is no shortage of space in America for persons whose play must involve internal-combustion engines.
The Herger Amendment is, in part, a power play by off-road vehicle enthusiasts to snatch up even more public land, however inappropriate or wild it may be, to indulge in their "sport," a sport which has obvious and detrimental environmental consequences. It is also, in part, a reaction to the Interior Department bringing to an end the aforementioned Bureau of Land Management's "No New Wilderness" policy, which reverses a 2003 Bush-era rule which called a halt to the BLM identifying and preserving wilderness-worthy locales and sites until they could be appropriately reported to Congress and acted upon in wilderness legislation.
In the center-right Frum Forum, columnist David Jenkins of Republicans for Environmental Protection noted
This type of Western Republican rant against wilderness has become all too predictable in recent years. These libertarian-minded lawmakers are heavily influenced by a radical property rights group, the American Land Rights Association (ALRA), which made national news in 2007 for its boycott of the Minneapolis airport in protest of then-Senator Larry Craig's (R-ID) arrest for sex solicitation, and the Blue Ribbon Coalition (BRC), an off-road motorized recreation group.
A former field ranger with the Forest Service in Oregon, Hillery Johnson Scott remembered "I would come across user-made trails, mostly made out of laziness to get to a campsite or hunting blind. There would be multiple trails going to the same spot, all user-made. We would take entire crews out and try to cover them with brush and tree debris to discourage their use, but a week later they were all cleared away with fresh four-wheeler tracks. Even within the agency there were issues on how to deal with it, trails and multiple use folks vs. conservation folks. I've been known to ride a dirt bike or two, but user-made trails have become a pariah on vast recreational areas. This amendment would do so much more damage to an ongoing problem."
Granted, it's hard to deny someone the permission to use a dirtbike or off-road vehicle on an appropriately-graded road in a National Forest or BLM area. In remote areas like Alaska, off-road vehicles are often used for the utilitarian purposes they were originally designed for, to transport food and supplies or cover great distances on poor or primitive access routes, as opposed to being used as thrillcraft which can literally climb to the tops of mountains.
Destructive Recreation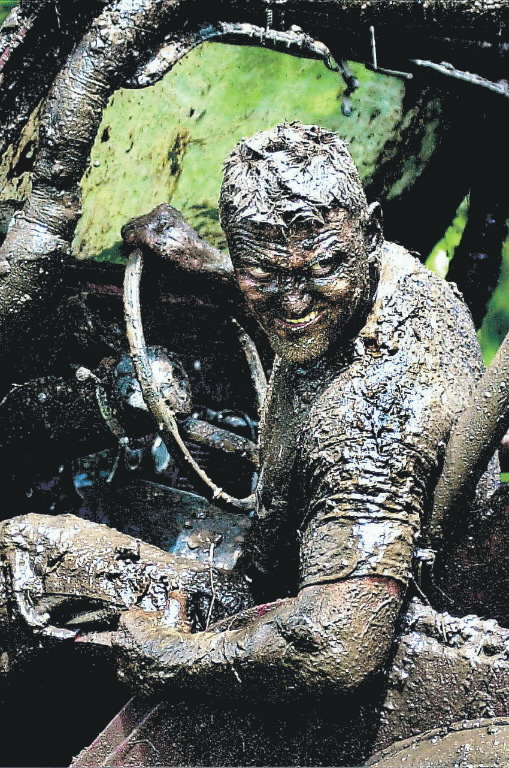 While the 1964 Wilderness Act excludes motorized use in any designated Wilderness area, and the Forest Service and BLM often exclude off-road use from certain areas recommended or under consideration as wilderness or on popular hiking and equestrian trails in order to avoid conflicting uses, the use of these thrillcraft machines to "rock crawl" up sheer faces of granite or "tear up" muddy or damp areas means greater management of off-road vehicles and the areas in which they're allowed to operate is desperately needed.
What's not needed, and what will lead many pristine National Forest areas to unregulated ruin, is a blanket dismissal of all restrictions for ORVs. Only someone who has never spent any time in the outdoors (or is so connected to the off-road lobby) could fail to see the immediate harm to Forest Service and BLM resources in passing such an amendment.
We at Treehuggers International concede off-road vehicle and thrillcraft use has become a part of the outdoor experience for some; it is appropriate to have some land set aside for this type of activity on public lands. But we also stand by our belief the explosion of off-road vehicle use is the single-biggest environmental threat our special places face. If not properly regulated, and corralled into areas designated for use, the consequences will be regrettable and far-reaching.
Beyond the inherent noise and air pollution resulting from internal combustion engines ruining reasonable levels of natural tranquility or outdoor solace, by definition "off-roading" puts automobile-like vehicles and internal combustion engine-driven machines in areas not designed or ever intended for such activity.
In terms of engine noise, habitat destruction, exhaust pollution and physical contact and harm, the impact of ORVs in terrifying wildlife, seen and unseen, and interfering with hibernation and mating schedules and regular activity, is considerable. Even a passive observer can tell off-road vehicle use churns up soil and creates ruts, damages root systems, compacts soil, and accelerates erosion, all of which can lead to more frequent dust storms and increased sedimentation in waterways. Despite this, the thrillseeking component of "tearing up" the landscape continues to be popularized and encouraged in the advertising for sport utility vehicles, even in commercials from major auto manufacturers.
In addition to damaging plants by driving over them and chewing them apart, off-road vehicles also spread seeds as they churn up soil and vegetation, aiding in the spread of weeds which can damage native plant life. As a natural habitat is churned up, eroded or invaded by noxious weeds, the wildlife which depends on it suffers. The idea of lifting reasonable restrictions placed by forest managers on off-road vehicles would permanently alter the balance of outdoor recreation, and rapidly damage the health of plants, water and wildlife in our National Forests.
We ask, is it that much of a chore to get off your machine and walk? Or even ride a mountain bike? Simply because you can access almost anywhere in the wild with such advanced off-road vehicles, it doesn't necessarily mean one should, particularly if the goal is to find a new place to wreak destructive recreation. Far from "locking up" landscapes, wilderness designations are intended to preserve landscapes and ecosystems as is, for the health of the nation and for all to enjoy in the spirit of preservation. You can walk right in.
We hear enough engine noise and breathe in enough internal combustion engine exhaust in our daily lives as it is. Why would we want these same stresses and unpleasantries in the wild?
Political Expediency
With President Obama about to get in a political jam on the debt ceiling, along with other thorny national issues, we at Treehuggers International worry about what amendments he will use in order to draw GOP support in an eventual compromise, or for a compromise for some unseen concern down the road.
While much of the anti-environmental legislation passed over the last month in the House may appear ridiculous, in this highly-charged political climate where the nation appears to be on the verge of a nervous breakdown, it could also pass in the name of political expediency.
In 2009 President Obama gave a gift to the gun lobby in the form of allowing loaded firearms on the trail in National Parks in order to pass the credit card reform bill. Obama's kneejerk pragmatism and moderate extremism may lead to more of these kinds of political giveaways at the cost of environmental and regulatory integrity.
Sadly, another regrettable component of the Herger Amendment may be akin to bombing a building a peace treaty is being negotiated in. The Herger Amendment undermines a great deal of community work and common ground the conservation community and off-road vehicle enthusiasts have found over the last 10 years, and with its broad scope of eliminating local forest management by strangling the budget for regulation and enforcement, it reboots the conversation and eliminates what progress has been made.
Contact Your Senators
We urge you to reach out to your U.S. Senators, preferably by letter, but by phone as well, and tell them:
Herger Amendment 177, included by the House in its recently-passed Fiscal Year 2011 budget bill, prevents National Forests from managing off-road vehicles by prohibiting implementation and enforcement of the off-road vehicle travel plans that the public and forests spent the last six years developing.
These off-road vehicle travel plans have a history of bi-partisan support. In fact, they were initiated by the Bush administration which itself pointed to uncontrolled ORV use as one of the top threats to our National Forests. In addition to the obvious safety and resource damage concerns, this amendment takes away the voice of thousands of Americans who have, in good faith, worked with the Forest Service to develop these plans over the past six years. A vast array of citizens have spent their time and energy to see this process through, and Congress should not simply walk in and render years of the public's hard work moot.
Please contact your U.S. Senators and pass along this message. If you want, e-mail us and let us know who you spoke with or who you sent a letter to. While e-mails are handy, nothing beats a hand-written letter from a frequent voter. Believe us, a letter gets passed around the office. We hope the above information isn't too much to transcribe by hand, though a well-presented, hand-signed word processor-created letter works too.
Thanks to Anne Merwin from The Wilderness Society for her help with this piece.
More about this post at: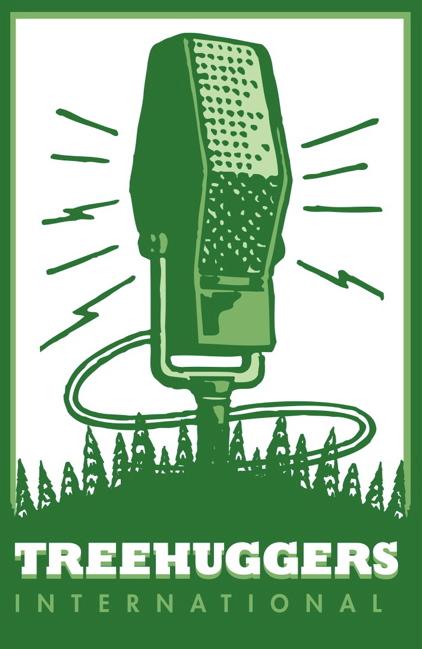 ---