Reflecting On the Life and Career of 1960s Interior Secretary Stewart Udall
March 22nd, 2010
Treehuggers International is saddened to learn of the death of former Interior Secretary Stewart Udall. Mr. Udall died at his home in Santa Fe, New Mexico of complications from a fall. He was 90 years old.
A native of Arizona and a three-term Congressman from the Grand Canyon State, Stewart Udall was tapped by President Kennedy to take over the Interior Department in 1961. A tireless campaigner for America's outdoor and natural heritage, and a great believer in the power of the federal government to preserve America's remaining wildlands, Secretary Udall made it his mission to set aside America's special and vulnerable places as parks, monuments, or wilderness areas to be preserved for future generations.
Serving into the Johnson administration after the assassination of President Kennedy, by 1969 a brief tally of Udall's record included the creation of a dozen National Park Service units, including Point Reyes National Seashore and Redwood National Park in California in 1962 and 1969, respectively; Canyonlands National Park in Utah in 1964; North Cascades National Park in Washington state in 1968; and Udall planted the seeds for what became Guadalupe Mountains National Park in Texas in 1972. As Matt Schudel wrote in the Washington Post:
Mr. Udall, who sometimes led hikes as long as 50 miles when he was interior secretary, helped create the first federal bicycle paths and jogging trails. He made Ellis Island in New York Harbor a national monument, protected the Outer Banks of North Carolina and designated Assateague Island in Maryland and Virginia, with its hundreds of wild horses, a national seashore. Four national parks, six national monuments and dozens of wildlife refuges, historic sites and recreation areas were created under his authority.
Mr. Schudel's piece goes on to say:
He brought conservation and environmental concerns into the national consciousness and was the guiding force behind landmark legislation that preserved millions of acres of land, expanded the national park system and protected water and land from pollution. From the Cape Cod seashore in Massachusetts to the untamed wilds of Alaska, Mr. Udall left a monumental legacy as a guardian of America's natural beauty.

Despite having a testy relationship with President Lyndon B. Johnson, Mr. Udall remained in the Cabinet after Kennedy's assassination in 1963 and made concern for the environment a key part of Johnson's Great Society. He helped secure passage of the Wilderness Act of 1964 (which now protects about 400 million acres of land in 44 states), as well as the Land and Water Conservation Fund Act (1965), the Water Quality Act (1965), the Solid Waste Disposal Act (1965), the Endangered Species Preservation Act (1966), the National Historic Preservation Act (1966), and the Wild and Scenic Rivers Act (1968).
One of Udall's key conservation successes during his time as Interior chief was the preservation of the Grand Canyon. While it may be hard to believe now, stretches of the Colorado River within and alongside Grand Canyon National Park were under threat of a number of damming projects well into the 1960s:
"My own people from Arizona were desperate to build these dams," he told National Public Radio in 1996. "Some of them still dislike me because I helped stop the construction of these dams."

Mr. Udall, who continued to hike the Grand Canyon into his mid-80s, summed up his environmental ethic on a trip in the 1990s.

"I guess President Teddy Roosevelt, who slept out in the snow up on the South Rim nearly a hundred years ago," he mused, "said it right for all time. 'There it is, magnificent. Man cannot improve upon it; leave it alone.' "
The author of dozens of books, including The Quiet Crisis, his 1963 blueprint for the American conservation movement, Udall also penned a landmark October 1972 article for The Atlantic Monthly questioning the nation's conspicuous consumption and gas-guzzling ways, accurately predicting America's first major energy crisis a year in advance.
Udall later became an activist on behalf of the Navajo nation in his native Arizona after leaving government service, fighting to secure benefits and compensation for Navajo workers poisoned by radiation while excavating uranium for nuclear weapons in the 1950s. A World War II veteran, Stewart Udall served as a gunner aboard a B-24 Liberator in the Italian-based Fifteenth Air Force. He is the father of current New Mexico Senator Tom Udall, and the uncle of Colorado Senator Mark Udall, both of whom were elected to the Senate from the House of Representatives in 2008.
As a citizen, Congressman, and Interior Secretary, Stewart Udall couldn't have made the strides he did in the protection of America's natural heritage without significant public support enabling bold legislative and executive action. Like another great conservationist who also died this month, former Sierra Club president Edgar Wayburn, Udall was a master at galvanizing public opinion around an issue or a locale and acting upon it. As President Clinton's former Interior Secretary Bruce Babbitt said in 2006, "Stewart Udall, more than any other single person, was responsible for reviving the national commitment to conservation and environmental preservation."
With a recent Gallup poll showing Americans' concern for the environment at a 20-year low, it is incumbent upon 21st Century conservationists to step forward and build upon the far-reaching progress and environmental successes of the 1960s and 70s by reaching out and engaging with the public on what matters today.
Just as important, the American public needs to be reminded of their treasures, and the presence of new ones. Unless friends, family, and acquaintances are invited along with those of us who are passionate about the outdoors into these special places we cherish today, how can we expect them to see for themselves why they are more valuable to the United States preserved in their natural, pristine state, than exploited for destructive, short-term gain? How can expect them to care if they may not encounter these places on their own?
More about this post at: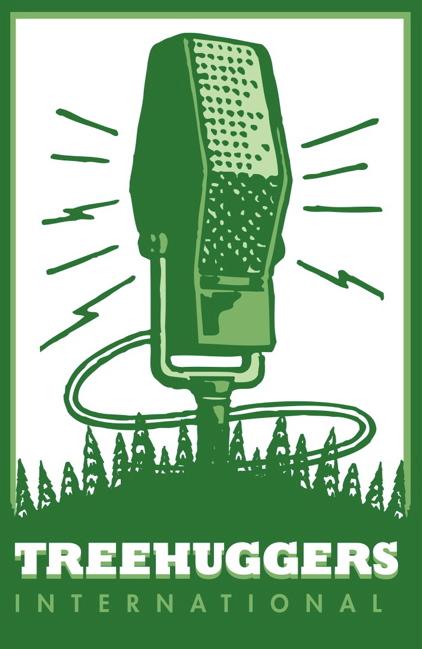 Leave a comment
---