Statement On the Defeat of Proposition 21
November 2nd, 2010
Statement On the Defeat of Proposition 21
By Tommy Hough, Founder of Treehuggers International
(San Diego, CA)  —  Sometimes you come up short.
Proposition 21 was a well-constructed piece of citizen legislation and a sensible idea, but even in a good economy, passing it would have been an uphill battle.
When it comes to preserving the environment and conservation initiatives, change has never come easy. With the mercurial nature of the proposition process and taking the temperature of the electorate, multiple tries at an issue are often required before the right formula is reached. Our only hope at Treehuggers International is we still have California State Parks to save once we arrive at the right formula, whether with the help of lawmakers in Sacramento or through another proposition measure.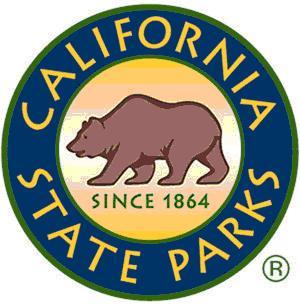 While there are dozens of regional conservancies and organizations the length of the state doing tremendous work every day keeping California State Parks the "envy of the nation," the system itself is reaching a point of critical mass.
The best way to raise awareness, generate enthusiasm, and get people excited about the natural history and legacy of California State Parks is by getting friends, family, and neighbors into the Great Outdoors to experience parks and connect with them.
Whether in a Redwood grove at Prairie Creek, hiking the bluffs at Montaña de Oro, or savoring the view from Font's Point at Anza-Borrego, it doesn't take much for the average person, when confronted with the beauty and wonder California State Parks, to find their "batteries recharged" and their sense of peace and balance restored.
The dedicated men and women of California State Parks do an amazing job of adapting and making do with what they have, providing the best experience for park users. But only when the public can tangibly appreciate what California State Parks have to offer and what they stand to lose will they demand Sacramento cease strangling park budgets and leaving historic sites mothballed or in a state of permanent disrepair, from trails to visitor facilities to ranger-led law enforcement.
While we can't control the end result of a proposition campaign, we can continue to pro-actively work toward solutions, building relationships and coalitions, and most importantly, getting our friends, family, and neighbors into California's Great Outdoors with us. Lead a hike, organize an outing, and show your friends and neighbors what we value, and what natural wonders decades of conservation efforts and brave stands by wise lawmakers have set aside for us, in our name, at California State Parks.
California State Parks will likely suffer more closures and cuts, but if there is one silver lining, it is the fact California has a new governor. While Jerry Brown pledged there would be "no sacred cows" when it comes to the budget, Brown also understands the economic engine state parks represent for adjoining communities, and realizes current funding for the beleaguered park system takes up less than one-tenth of one percent of the state's general fund, proportionally a microscopic sliver. Considering Jerry Brown also cut the ribbon on many state parks during his previous service as governor, he is also more aware than nearly any other California elected official of the importance and value parks have for the state's citizens.
Prop. 21 would have effectively and economically enabled the survival of California State Parks and offer the opportunity for even more people to connect with them, but keep your chin up parks fans: we move forward. Over 760,000 signatures were collected around the state to put this proposition on the ballot. That's no small number.
Now lace up your boots, grab a friend, get outside, and enjoy the Golden State's natural heritage.
Treehuggers International
Treehuggers International is an environmental affairs and natural science program, dedicated to the preservation of parks, wilderness, and special places, which airs Sunday mornings on KBZT FM 94/9 in San Diego and on-line at KMTT 103.7 The Mountain in Seattle. Treehuggers International is the brainchild of radio personality, conservationist, and outdoorsman Tommy Hough.
More information at www.treehuggersintl.com.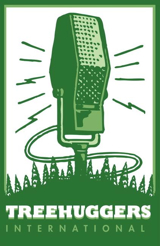 ---