Big Money and Big Oil Behind Prop. 23
October 25th, 2010
Podcast: Download (Duration: 34:20 — 31.4MB)
Andrew Adams from the Sierra Club
A Green Corps veteran and recent University of San Diego law school graduate, Andrew Adams is currently an organizer with the San Diego and Imperial Counties chapter of the Sierra Club. While at USD, Andrew was involved with the school's Environmental Law Society and was one of the founding members and editors of the San Diego Journal of Climate and Energy Law.
Far-Reaching Effects
One of the most important propositions on the 2010 California general election ballot, and one which could have the most far-reaching effects on how California and the nation move forward in combating global climate change, is Proposition 23.
Primarily bankrolled by a pair of Texas oil companies, Tesoro and Valero, along with oil industrialists and Tea Party-training backers David and Charles Koch of Koch Industries, Proposition 23 is intended to delay implementation of California's innovative Global Warming Solutions Act of 2006, also known as Assembly Bill 32, or AB 32. Passed with bipartisan support and signed into law by California Gov. Arnold Schwarzenegger, AB 32 is set to take effect in 2012 and reduce greenhouse gas emissions in California to 1990 levels by 2020 using a cap-and-trade system, and establish a timetable to bring California into near compliance with the provisions of the 1997 Kyoto Protocol.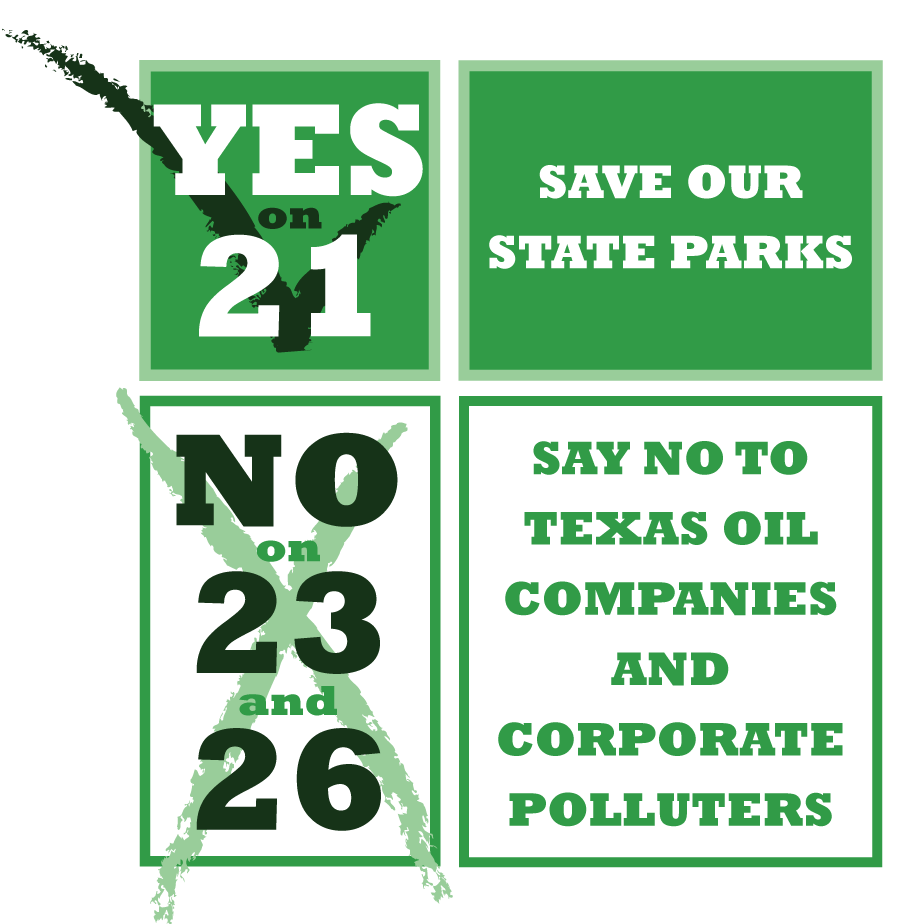 The proposition's primary sponsor is California Third District Assemblyman Daniel Logue (R-Chico), who told the Marysville Appeal-Democrat in an odd abdication of leadership, "this has been the blind leading the blind, political correctness that has collapsed the economy in California. California already has the fifth-cleanest air in the country, so why are we doing this when no one else is?"
Proposition 23's other key sponsors include Ted Costa of the Sacramento-based political action group People's Advocate, U.S. Congressman Tom McClintock (R-Thousand Oaks), and State Insurance Commissioner Steve Poizner, last seen running a distant second in the California GOP gubernatorial primary.
Arguments submitted to the Secretary of State's office in favor of Prop. 23 say the measure would only suspend the implementation of the clean energy law until unemployment levels in California decrease to less than 5.5 percent for one year, though the connection between unemployment and cleaning California's air is not made entirely clear.
Treehuggers International placed calls to both Tesoro and Valero in order to clarify this connection, but have so far not received a response.
"Cynical" Ploy and "Self-Serving Greed"
Lawmakers and observers have also noted the 5.5 percent unemployment figure is grotesquely unrealistic, given the state of the economy and the Golden State's current unemployment rate of over 12 percent. Gov. Schwarzenegger, in particular, is defiantly bucking his party's support and advocacy for Prop. 23, decrying the wording of the proposition as a "cynical" ploy to delay environmental regulations indefinitely on the backs of the state's unemployed, by creating a phony connection between jobs and clean air.
In leveling his criticism, Schwarzenegger also called Tesoro and Valero two of the state's biggest polluters, and angrily referred to their "self-serving greed" in conjunction with Koch Industries. It is no irony this initiative, bankrolled by mammoth, fossil fuel-based industrial forces which have significant oil and refining interests in California, comes at a time when the state stands to benefit from a myriad of green jobs unique to the region, from solar to geothermal to wind.
In addition to detailing the Sierra Club's fight against Prop. 23 as part of a coalition of activist groups and grassroots organizations, Andrew also talks about the dangers of the "Trojan Horse" proposition of Proposition 26, which is not only bankrolled by many of the same oil industry and right-wing activists behind Prop. 23, but is running interference on Prop. 23's flank.  By requiring a two-thirds majority in order to enable spending, the measure seeks to cut off funding for the Global Warming Solutions Act of 2006 by throwing the state legislature further into budget chaos, and lets corporations and polluters off the hook for industrial or toxic accidents, like an oil spill, shifting financial responsibility of a clean-up from those responsible to the taxpayers.
For more on this year's slate of California propositions and key races, please visit the 2010 Treehuggers International Voter's Guide.
More about this post at:
Leave a comment
---