Treehuggers International 2010 Voting Guide
October 27th, 2010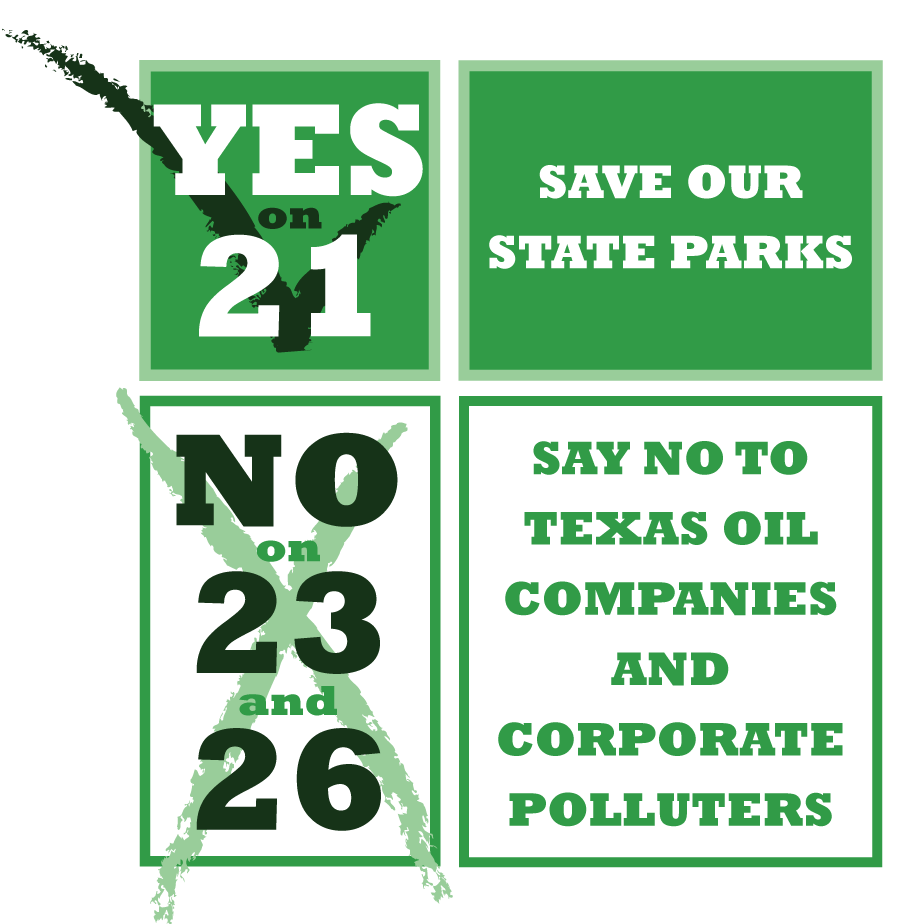 "The only way to change is to vote. People are responsible." – Paul Wellstone
"If you don't vote, don't bitch." – Steve Earle
By Tommy Hough
Not all races are listed. For some races you will need to find the candidate running in your federal or state district. With some exceptions, voter recommendations are pertinent to San Diego County ballots.
Voter recommendations are listed first, followed by proposition and candidate choice essays.
Polls open at 7:00 am and close at 8:00 pm, Tuesday November 2nd. For a complete list of state elections offices, from Alameda to Yuba counties, click HERE.
Official Treehuggers International 2010 Endorsements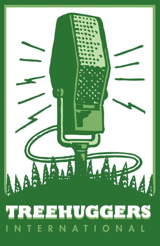 Governor:  Jerry Brown
U.S. Senate:  Barbara Boxer
U.S. Representative, 53rd District:  Susan Davis
California's 53rd Congressional District includes Downtown San Diego, Golden Hill, North Park, Hillcrest, Bankers Hill, College Area, Talmadge, Lemon Grove, Ocean Beach, Mission Bay, Bay Park, Tecolote Canyon, Linda Vista, Carmel Valley, Pacific Beach, Point Loma, Coronado, Bird Rock and coastal La Jolla, and Imperial Beach.
State Prop. 21:  YES
City of San Diego Prop. D:  YES
Official NO positions on Props. 23 and 26.
OTHER RACES
U.S. Senate – Colorado:  Michael Bennet
U.S. Senate – Pennsylvania:  Joe Sestak
U.S. Senate – Washington:  Patty Murray
Governor – Ohio:  Ted Strickland
California State Races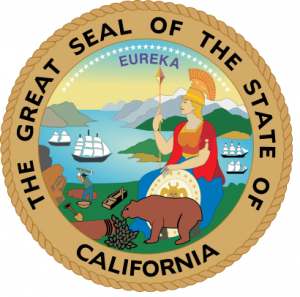 Governor:  Jerry Brown (listed as Edmund G. "Jerry" Brown)
Lieutenant Governor:  Gavin Newsom
Secretary of State:  Debra Bowen
Controller:  John Chiang
Treasurer:  Bill Lockyer
Attorney General:  Kamala D. Harris
Insurance Commissioner:  Dave Jones
Board of Equalization, District 3:  Mary Christian Heising
State Senate, District 36:  Paul Clay

State Senate, District 38:  Gila Jones
State Senate, District 40:  Juan Vargas

State Assembly, District 66:  Douglas Dye

State Assembly, District 73:  Judy Jones
State Assembly, District 74:  Crystal Crawford
State Assembly, District 75:  Paul Garver
State Assembly, District 76:  Toni Atkins
State Assembly, District 77:  Mark Hanson
State Assembly, District 78:  Marty Block
State Assembly, District 79:  Ben Hueso
Federal Races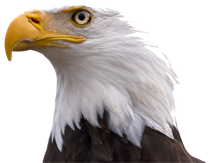 U.S. Senator:  Barbara Boxer
U.S. Representative, 49th District:  Howard Katz
U.S. Representative, 50th District:  Francine Busby
U.S. Representative, 51st District:  Bob Filner
U.S. Representative, 52nd District:  Ray Lutz
U.S. Representative, 53rd District:  Susan Davis
State Propositions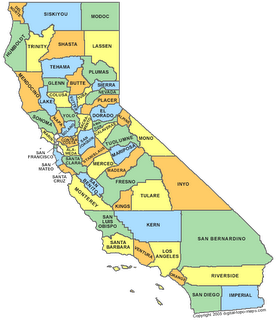 Prop. 19:  YES
Prop. 20:  NO
Prop. 21:  YES
Prop. 22:  NO
Prop. 23:  NO
Prop. 24:  YES
Prop. 25:  YES
Prop. 26:  NO
Prop. 27:  NO
San Diego County Proposition
Prop. A:  NO
City of San Diego Propositions
Prop. B:  NO
Prop. C:  YES
Prop. D:  YES
City of Chula Vista Proposition
Prop. H:  YES
San Diego Unified School District Proposition
Prop. J:  YES
San Diego County
San Diego County Board of Supervisors, 4th District:  Stephen Whitburn
San Diego County Board of Supervisors, 5th District:  Steve Gronke
San Diego County Assesor / Recorder / Clerk:  David Butler
Local Races
San Diego City Council, 6th District:  Howard Wayne
San Diego City Council, 8th District:  David Alvarez
Carlsbad Mayor:  Keith Blackburn
Chula Vista City Council:  Patricia Aguilar
Del Mar City Council:  Lee Haydu
Descanso Water District:  Lee Johnson
El Cajon Mayor:  Todd Moore
Encinitas City Council:  Teresa Barth and Tony Kranz
Escondido City Council:  Richard Barron and Jason Everitt
Grossmont Healthcare District:  Gloria Chadwick
Jacumba Community Service District:  Dale (Bob) Price and Joe Marshall
Lakeside Fire Protection District:  Susan Conniry and Milton Cyphert
La Mesa City Council:  Patrick Dean
Lemon Grove City Council:  Jerry Selby
National City Mayor:  Alejandra Sotelo Solis
National City Council:  Mona Rios and Luis Natividad
Oceanside City Council:  Chuck Lowery
Otay Water Board, Division 1:  Chris Shilling
Pine Valley Community Planning District:  Joe Moore and Matt Rabasco
Santee City Council:  Janet Enright and Rudy Reyes
Solana Beach City Council:  Mike Nichols
South Bay Irrigation District, Division 1:  Jose Cerda
South Bay Irrigation District, Division 4:  David Bensoussan
Spring Valley Community Planning District:  Willis Conley
Valle de Oro Community Planning District:  Jack Phillips
Vallecitos Water District, Division 2: Alan Brown
Judicial
SUPREME COURT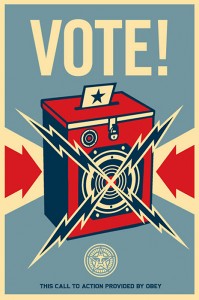 Tani G. Cantil-Sakauye:  YES
Ming W. Chin:  NO
Carlos R. Moreno:  YES
COURT OF APPEAL, DISTRICT FOUR, DIVISION ONE
Judith D. McConnell:  YES
COURT OF APPEAL, DISTRICT FOUR, DIVISION TWO
Manuel A. Ramirez:  NO
Carol D. Codrington:  NO
COURT OF APPEAL, DISTRICT FOUR, DIVISION THREE
David G. Sills:  NO
William W. Bedsworth:  NO
Eileen C. Moore:  YES
SUPERIOR COURT
Judge of the Superior Court, Office 20:  Richard Monroy
Public Schools
State Superintendent of Public Instruction:  Tom Torlakson
San Diego Unified School Board, District B:  Kevin Beiser
San Diego Unified School Board, District C:  Scott Barnett
Alpine Union School Board:  Gina Henke
Cajon Valley School Board:  Jane Cruz Alfano
Chula Vista Elementary School Board:  Douglas Luffborough, Brenda Ruacho, and Nick Segura
Del Mar Union School Board:  Douglas Rafner
Encinitas Union School Board:  Marla Strich
Escondido Union School Board:  Royce Moore
Fallbrook Union Elementary School Board:  Patrick Rusnell and Abel Lopez
La Mesa / Spring Valley School Board:  Jay Steiger
Lakeside Union School Board:  Gelia Cook
Lemon Grove School Board:  Timothy Shaw
Oceanside Union School Board:  Janet Bledsoe Lacy
Poway Unified School Board:  Kimberley Beatty
San Marcos Unified School Board:  Carlos Ulloa
Sweetwater Union High School Board:  Karen Janny, Hector Rivera, and Arlie Ricasa
Community College Boards
Grossmont / Cuyamaca Community College Board 1:  Edwin Hiel
Grossmont / Cuyamaca Community College Board 3:  Debbie Justeson
Grossmont / Cuyamaca Community College Board 5:  Gregg Barr
Mira Costa Community College Board 7:  Bill Fischer
Palomar Community College Board:  Mark Evilsizer and Paul McNamara
Southwestern Community College Board 2:  Terri Valladolid
Southwestern Community College Board 4:  Norma L. Hernandez
Southwestern Community College Board 5:  Tim Nader
INDIVIDUAL RACE ESSAYS
Governor – Jerry Brown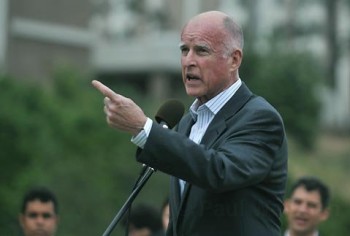 Attorney General Jerry Brown may not be the ideal governor California needs right now, but he's a far better choice than Meg Whitman, who has spent upwards of $120 million dollars of her own fortune to buy the governor's race, and has yet to take a specific policy stand beyond classic Mega-American GOP talking points (illegal aliens bad, Jerry Brown worse) and pledging to eliminate the state's capital gains tax, which would surely benefit Corporate Fat Cats currently donating to her campaign, despite her own wealth and resources.
We've had several moderate friends and colleagues wonder aloud the last few weeks, if someone spends their own money like this, how do you expect them to spend your money? Note to CEOs with money to burn: getting rich doesn't make you a genius, and you don't run government like a business because, sheesh, do we have to spell it out? Government is not a business.
Since this is California, Meg has run as a moderate and eschewed the goofiest of the trendy Tea Party talk by coming on as an able businesswoman who isn't too angry (after all, what does she have to be mad about?), but her desperate attempts to falsely connect Jerry Brown to actively enabling illegal immigrants to attend California universities free of charge, revising the history of his previous service as governor and laudable work as the mayor of Oakland, and even trying to tie him to the Bell city council scandal are new lows in state electioneering.
For all of her mannered pleasantries, Meg's TV ads have displayed a shocking amount of vitriol and cynicism, almost as a warning for anyone getting in her way. Look no further than her scorched earth carpet bombing of Insurance Commissioner Steve Poizner in the GOP primary, who deserved what he got with his own flip-flops to the far right (in addition to having the misfortune of being several inches shorter than Meg). Beyond a disastrous appearance on the John and Ken Show on L.A.'s KFI, like many of the deer-in-the-headlights Tea Party candidates she's distanced herself from, Meg Whitman has resisted contact with any real reporters beyond Ken Doll morning news hosts who might actually ask her a question of substance and expect an answer.
We also find it curious so many in the GOP seem to hate Jerry Brown for his frugality. In an era where we need to save every penny, let's get the guy back into the governor's office who ditched the limousines and private flights on taxpayer dime and flew coach like the rest of us. Let's get a guy in the governor's office who has balanced budgets and created jobs throughout his career, as opposed to Meg Whitman, who feels no position should be out of reach of her checkbook, and for whom money has, and never will be, an impediment or dire necessity.
Meg likes to wax nostalgic about the optimistic, can-do culture of the California she moved to in the early 80s which offered the creative environment which enabled good business ideas like eBay to take hold and grow. While Meg never made much of an effort to vote until a few years ago, we assume she's aware the era she longs for was the era Jerry Brown was presiding over when he was governor.
Since Jerry Brown left office in 1983 (to say he left the governor's mansion would be incorrect, since he opted not to live there in another effort to save taxpayer dollars), California has had four governors: three Republicans and one Democrat, and the lone Democrat was removed from office for trying to balance the budget after the state was victimized by rolling blackouts courtesy of Enron's dirty tricks and replaced by an action movie star. Think about what Jerry left behind, and how it's been handled since then.
Sure, Jerry Brown is a character, but he's a genuine California character through and through. Is he any more of a character than Arnold Schwarzenegger, who once wielded a knife at a press conference? While Jerry is a healthy 72, we admit we would've preferred a young progressive live Gavin Newsome rolling up his sleeves and leading California into the 21st Century, but Newsome is opting to allow himself the time to become seasoned and learn how the state and Sacramento work beyond his Bay Area bubble. It's a wise decision.
In 2010 Jerry Brown may be the old hand of California politics, and while he's always been the ultimate insider by way of his father and his own longevity, he's also been the most out-of-the-box thinker and outsider chief executive California, and perhaps the nation, has ever produced. Jerry Brown's hard-won experience in good times and bad, clear dedication to fairness and the people of the Golden State, understanding of the state's different regions, quirks, and local laws, abundant law enforcement support, and his frugal ways may be just what California needs at this moment.
Controller – John Chiang
We don't know why they're trying to make John Chiang look like a sleeves-rolled-up populist in his TV ads. Chiang is a numbers nerd with a law background who bravely stood by California's civil servants at a moment when Gov. Schwarzenegger was using state salaries as a political football in order to pressure a state budget. After a complaint about his office's failure to give fair notice when seizing unclaimed property (which dated to before he had the job), Chiang improved notification of people whose assets were about to be seized, and improved the due process ability of people to recover their assets. A hard worker who can take criticism and make positive changes, this guy deserves a second term.
Treasurer – Bill Lockyer
Bill Lockyer was at one time considered a contender for governor, but he's instead opted to stick with his job as Treasurer. While not intended to be a defensive vote, voting for Bill Lockyer is also a pragmatic way to keep Mimi Walters away from the position. As the former mayor of Laguna Niguel in Orange County, and currently representing California's 33rd District in the state Senate, Mimi Walters was one of the prime cheerleaders for the toll road through San Onofre State Beach and Trestles. Ever since the toll road scheme was revealed in multiple hearings to be a bad idea and stopped by the Bush administration's Commerce Department (!), Mimi has had something of an axe to grind with local environmental watchdogs. Keep the straight-shooting Bill Lockyer in place and on the job as Treasurer.
Attorney General – Kamala D. Harris
San Francisco D.A. Kamala Harris is in a tough fight against Southland GOP rival and fellow D.A. Steve Cooley, the District Attorney for the city of Los Angeles. Beyond the classic San Francisco vs. L.A. face-off headlines, Cooley's been making headway across the state on a wave of Republican enthusiasm, but one of his first acts as Los Angeles D.A. was to undo the city's environmental crimes unit. Not that he cares, but that's not the best way to land a Treehuggers International endorsement.
Kamala Harris, meanwhile, has been gunning for the Attorney General job for the last two years. During the peak of Obamamania in 2008 she even utilized Obama-like imagery and graphic design for her campaign, until Obama became as unpopular as Jimmy Carter at an Iranian hostage reunion. We endorsed Pedro Nava in the primary, and while there are juicier candidates on the general election ballot for Attorney General, it remains a tight race.
While Kamala Harris is a solid public official with high favorability marks in San Francisco, we question her long-range opportunism in running for the Attorney General job. However, we'd prefer to keep Steve Cooley at home in Los Angeles, so we ask you to give Kamala Harris your vote on November 2nd.
U.S. Representative, 49th District – Howard Katz
Mr. Katz is in the thankless position of running against popular incumbent Republican Congressman Darrell Issa in San Diego's North County, who is estimated to be one of the richest members of Congress with some $250 million dollars to his name. Hey, at least Meg Whitman is spending her money, Darrell Issa doesn't even have to break the bank in order to get re-elected in the GOP-heavy 49th.
Issa is also the ranking member on the U.S. House Committee on Oversight and Government Reform, and if Republicans win control of the House of Representatives, which they seem poised to do, Darrell Issa will likely become chair of the committee, and he has a stack of subpoenas he's been polishing and daydreaming about handing out to members of the Obama administration.
Never mind his investigations would center around a lot of Whitewater-style nonsense, it's designed to tie up members of the Obama administration with lawyers and investigations over their heads, and keep them from focusing on their jobs. Issa has admitted on media outlets from Real Time With Bill Maher to Fox News he is relishing the moment he gets to stick his investigative powers into a White House which has already demonstrated a willing transparency and openness which would have shut off Dick Cheney's pacemaker. Don't like the sound of this? Then vote for Howard Katz in the 49th.
U.S. Representative, 50th District – Francine Busby
We actually urged a vote for Tracy Emblem in the Democratic primary, just to get some new blood into the race against 50th District incumbent Brian Bilbray who, no matter what you may think of him, is a survivor who's managed to hang on in a district slowly veering away from the GOP.
As is the case with our enthusiastic endorsement of 53rd District incumbent Susan Davis, Francine Busby is one of the greener candidates on the ballot this year. Unfortunately, as was the case in 2006, Ms. Busby also seems to be doing just enough to lose, and she probably remains best known to voters in the 50th, if at all, for having a cocktail party rudely interrupted by Sheriff's deputies who were sent to her house by a crank caller. In the ensuing melee, a party guest was maced, and Busby sunk any potential bounce or sympathy from the incident by mishandling the fallout and appearing more confused than the idiot Sheriff's deputy who apparently believed he was being menaced by a party of middle-aged women in Carmel Valley.
Look, home brewing aside, we're not fans of Brian Bilbray. His statements on illegal immigration have been as reprehensible and extreme as Duncan D. Hunter's, and his solution to the problem of the Tijuana River belching into Imperial Beach when he was mayor was to bulldoze the mouth of the river closed, which created bigger problems for ranchers upriver and the Navy's Imperial Beach Outlying Field in the Tijuana Slough, but never mind, we're sure Bilbray thought the TV footage of him at the controls of a bulldozer made him look macho. Like Mike Dukakis in a tank. Vote for Francine Busby.
U.S. Representative, 51st District – Bob Filner
Despite his occasional airport freakout, Filner is a reliable, labor-friendly incumbent and a strong advocate for the 51st, even though we think his idea of moving the San Diego airport to Imperial County and installing a high-speed rail system to move people to and from was ridiculous (but would've made cool use of the Carizzo Gorge train trestle). To his credit, Filner let the idea quietly go away, and while he sometimes needs an extra talking-to when it comes to the environment, Bob Filner is accessible and listens, and genuinely cares about the people in his district. He wins our nod. Give Bob Filner your vote.
U.S. Representative, 52nd District – Ray Lutz
Ray Lutz worked with the town of Potrero to kick out the corporate welfare-funded private contractor army of Blackwater, kept in business with long-term missions in Iraq and Afghanistan in which they were answerable to no one and needlessly cultivated a Wild West atmosphere. For this reason alone, you should give Ray Lutz your vote if you're in the Duncan Hunterland of the 52nd District.
Mr. Lutz is also a proponent of green energy and solar panels, which San Diego County should be the world leader in, and likes to call incumbent Duncan D. Hunter, the first-term son of long-running Congressman Duncan Hunter, "junior."
With all due respect to Duncan D. Hunter's genuinely courageous military service, his political positions include deporting the children of illegal aliens born in the U.S., and referring to Arizona's SB 1070 law as "a fantastic starting point" for dealing with illegal immigration. Hunter also doggedly saw to it to finish the border wall through Smuggler's Gulch near Imperial Beach, after his father arranged for an environmental waiver from the Bush administration to build it, thereby creating a legacy-building photo opportunity for the elder Hunter. Problem? Not only did the border fence waiver wipe out wildlife corridors to and from the Tijuana Slough, but even the Border Patrol didn't want Hunter's wall built in the first place.
Duncan D. Hunter's father held the 52nd's Congressional seat for 28 years before passing it along to his son, and while the elder Hunter was a staunch conservative with little time for environmental considerations, he at least had an independent streak, whereas Duncan D. Hunter seems to have a soft spot for the most extreme rhetoric of the Tea Party, yet has the luxury of representing a district which doesn't demand he explain himself more thoroughly. Which leaves the rest of us wondering if Hunter is just a cynical politician or really believes this stuff.
Please give Ray Lutz your vote on November 2nd, and vote for a man who would represent ALL the citizens of California's 52nd, not just authoritarian conservatives who vote on brand loyalty and name recognition.
CALIFORNIA PROPOSITION ESSAYS
PROP. 19 – YES
Would legalize marijuana in the state of California and allow local governments to tax it.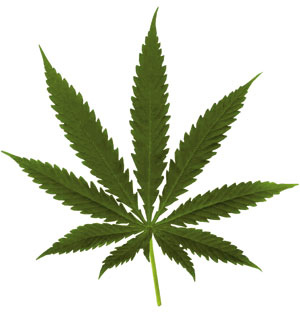 Dude. Don't like the size of your kid's class? Fine, make marijuana legal and tax it to pay for more teachers with better salaries. Hate seeing art and science classes cut in your local district? Make marijuana legal and tax it and offer students the full array of classes we had access to as kids. Don't like state furlough days? Make marijuana legal and tax it to pay for the services citizens expect in a state like California, from the DMV to CalCare, even in a recession. Want more police and firemen? Make marijuana legal and tax it to pay their salaries.
Concerned the state no longer has a "rainy day fund" or contingency cash for an emergency like an earthquake or wildfire? Make marijuana legal and create a new, eh, "stash" out of tax dollars collected from pot. Want to get California's freeways, bridges, aqueduct, and public works back up to speed? Make marijuana legal and tax it to pay for the maintenance of the infrastructure left us by visionary California leaders like Pat Brown.
Want to get the jump on hemp, which could be a banner renewable industry for California? Make marijuana legal and use hemp for the same purpose it was used for in the U.S. for centuries: clothes and rope. Want to take the thrill out of smoking marijuana? Make pot legal and tax the heck out of it.
For those of you who believe marijuana is a gateway drug, guess again. Alcohol is and always has been the ultimate gateway drug, ruining lives daily as it continues to be blissfully legal. At its worst, pot renders its users hungry, playing video games, and listening to Incubus.
Like turning 21 and taking that first legal, yet anti-climactic drink at a bar, California may be a little bananas for a couple of months after legalization while citizens and assorted visitors get the thrill of possession out of their system before getting back to the clear-eyed sobriety of their regular lives, but what will the real hassle be? Less obnoxious drunks at the ballpark? Less people getting into drunken fistfights? Maybe a few extra pizza delivery traffic jams from everyone driving 25 miles an hour?
For heaven's sake, this is California. Legalize it, tax it, and once and for all, get over it. If you condone gambling, it's hard to justify being icky about marijuana legalization. It's pot. It grows naturally. Making a weed illegal is about as silly as making a wildflower along the side of the road illegal. It's going to grow whether we encourage it or not. It's 2010 already. Can we evolve? Please? Yes on Prop. 19.
PROP. 20 – NO
Would expand the Citizens Redistricting Commission's authority to include congressional districts.
Chances are you live in a district which has been gerrymandered to the hilt.  Most of San Diego County, and the state, has been shamelessly divvied up into generally "safe" districts for Republicans and Democrats.  Maybe you like your Congressperson, maybe you can't stand them, or maybe you just want to see your Congressional incumbent get out and actually fight for your vote and explain himself or herself in public once in a while. Well, Prop. 20 isn't the way to do it.
While a perfect world would provide Congressional districts which have an equal balance of Democrats and Republicans, in the real world most districts have lopsided majorities based upon regional geography. But all the talk of gerrymandering aside, the weird thing about Prop. 20 is it calls for a segregation of districts according to "similar living standards" which should only be made up of people "with similar work opportunities." Huh? Okay, so now who's doing the gerrymandering? Economic elites? We already have districts somewhat determined by income, but Prop. 20 seems to propose creating rich and poor Congressional districts. Does that mean gated and ungated? Shabby apartments next to the freeway vs. Rancho Santa Fe?
It's not that we don't trust the Citizens Redistricting Commission, we do (see Prop. 27), we just don't trust the fine print of this proposition. No on Prop 20.
PROP. 21 – YES
Would establish California State Parks Access Pass by way of an annual $18 vehicle license surcharge.
For Treehuggers International, this is the most important proposition on the ballot.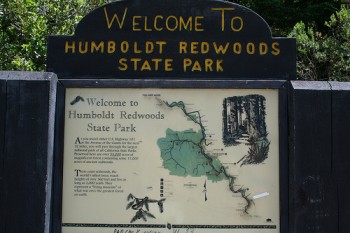 Tommy Hough has spoken at length on the air, at gatherings, and in conjunction with our friends at the California State Parks Foundation about the need to preserve California's laudable state park system, "the envy of the nation" left to us in good faith by those who worked hard to save and protect these areas for all.
Not only do California State Parks preserve some of the Golden State's finest landscapes and environments for its citizens, offering an affordable, accessible retreat to exercise, reflect, recreate, and find solace, but state parks are something of an economic engine for small communities near parks with mom-and-pop businesses which may sell camping gear, sundries, and related outdoor products. A Sacramento State University study last year determined for every dollar which goes into state parks, there is a return of some $2.35 to local economies.
Chronic underfunding of state parks has caused them to accumulate a $1.3 billion backlog in needed maintenance and repairs. Roofs and sewage systems leak, restrooms are not cleaned, bridges have collapsed, trails are washed out or unmaintained, campgrounds and visitor centers are shuttered, and buildings and public works throughout the park system are badly deteriorated. Twice in the past two years state parks were on the brink of massive closures; at one point 80% of all state parks were on the chopping block, from Humboldt Redwoods to Sutter's Mill to Montaña de Oro to every state beach in San Diego and Orange counties, along with landmark San Diego-area state parks like Torrey Pines, Palomar Mountain, Cuyamaca, and even massive Anza-Borrego Desert State Park.
In Arizona, almost all state parks have been closed, and in Illinois, state parks are on the verge of closure, but in California we have an opportunity with Prop. 21 to create a dedicated funding source for California State Parks and address decades of budget cuts and neglect. The measure was put on the ballot by more than 760,000 concerned Californians and is supported by a coalition of 700 business groups and grassroots organizations the entire length of the Golden State. Approval of Prop. 21 will provide California vehicles free, year-round day-use access to state parks and beaches, in exchange for an annual $18 dollar surcharge on your license tab renewal.
When you consider the average day-use fee at a state park ranges from $8 to $12, an annual fee of $18 is an extraordinary value, and will do away with paying to enter parks along with encouraging more Californians to visit these natural and historic jewels set aside by decades of conservation work in their name, as well as ensure an economic and stable law enforcement apparatus remains a part of the park system in the form of rangers and police. Funds from the surcharge will be placed in a trust fund dedicated specifically and only to state parks and wildlife conservation. This clause is written into the language of Prop. 21; the state may not, and cannot, use the funds for anything else.
More on California's beleaguered state park system and Prop. 21 in the July 3rd edition of Treehuggers International. If you only vote on one item this year, we urge you to cast your vote for California's State Parks. This is at the heart of Treehuggers International's mission. Yes on Prop. 21.
PROP. 22 – NO
Would bar the state from borrowing money which would otherwise be spent by local governments.
Sounds good, doesn't it? No one wants the state to swipe money from a community which has otherwise earmarked funds for local schools or police, but the fine print in Prop. 22 reveals the proposition would lock protections for redevelopment agencies into the state constitution, forever. Forever, eh? That's a mighty long time.
Redevelopment agencies are basically political fronts for developers, which lobby for large-scale projects, like stadiums, which may seem sexy, but are not necessarily in the public's best interest or the best investment of their tax dollars. Prop. 22's supporters boasts more than 50 local chambers of commerce on board. You don't say. Here in the Golden State some 12% of property tax dollars are diverted to redevelopment agencies, which hold bonds, with about half of that money going to developers.
While this may not be as apparent a problem in the northern end of the state where local building and zoning laws are more strict, in Southern California developers build and do as they please, often with rubber stamp approval from municipalities. A good example of this is Orange County's Transportation Corridors Agency, the entity behind the Trestles toll road, which has local mayors and city council members personally invested in toll road projects as members of the TCA Board of Directors.
The tougher angle on this proposition comes down to the very nature of propositions, which not only tie the hands of current lawmakers, but future lawmakers as well. We elect lawmakers to make tough decisions, in good times and bad. So when lawmakers are doing a bad job or making poor decisions, why tie the hands of every public servant coming after them when you can just vote them out of office?
Lawmakers and politicians are answerable to voters, which is why our system is designed the way it is, but redevelopment agencies? They're answerable no one. So you'd rather give tax dollars to agencies which can't be held accountable, instead of lawmakers who can? Prop. 22 is more welfare for the rich designed to sound like it's looking out for the little guy. No on Prop. 22.
PROP. 23  –  NO
Would delay implementation of the Global Warming Solutions Act of 2006 until unemployment falls to 5.5 percent for a year.
Please check out the October 24th edition of Treehuggers International for more on what Proposition 23 is and who is behind it. No on Prop. 23.
PROP. 24 – YES
Would repeal three targeted tax reforms which benefit Big Business.
The only reason these tax reforms were enacted in the first place was because Democrats were desperate to get Republicans on board to pass the state budget the last two years, and regrettably, made all kinds of wacky pledges to get the GOP on board, including these three Big Business-friendly tax reforms which would cost the general fund about $1.3 billion dollars. This is an easy formula: tax breaks don't go to help mom-and-pop small businesses on Main Street, they benefit big corporations which, as we've seen throughout this recession and especially after some of the bailouts, sit on profits instead of reinvesting them in the workforce or hiring new employees. Yes on Prop. 24.
PROP. 25 – YES
Would replace the two-thirds majority to pass state budgets with a simple 51% majority.
For years, Californians have sent far more Democrats to represent them in Sacramento than Republicans. However, in California, a 66% vote is needed in order to pass the annual state budget. Yep, a full two-thirds vote is needed to pass a budget. Quite the super-majoity. Sounds crazy? It is, and here's what's crazier: even though Democrats have long held a majority in Sacramento, their numbers never quite add up to 67%, so in reality Republicans and a number of feisty Democrats are actually able to wield far more significant power in Sacramento in order to get what they want in the budget than their numbers may indicate, all in order to push a "yes" vote on the budget over 66%.
As everyone knows, budget votes never cleanly make their way to two-thirds agreement, especially by June 15th, which once, many years ago, was the deadline for state budgets. Now we're lucky to have a working budget in place by the World Series. Somewhere in between a 53% and 66% majority, the disconnect sets in and no one can agree on anything, and instead, everyone suffers: citizens, state employees, and in particular, non-profits which rely upon matching funds from the state, and are forced to extend heroic lines of credit up to three or four months in order to do their work.
The budget process in California is contentious enough without the two-thirds majority requirement. Prop. 25 would scrap it, enabling a 51% majority to pass a budget or enable a majority, and would also force lawmakers to forfeit pay for every day they fail to produce a budget after June 15th. At first we thought the last bit of the proposition was petty, but then we learned business groups and corporations are financing the opposition to Prop. 25, and apparently they feel they have the most to lose. Yes on Prop. 25.
PROP. 26 – NO
Would let polluters off the hook and would cut off funding for the Global Warming Solutions Act.
Sneakier than Prop. 23, and funded by the same people. No on 26.
PROP. 27 – NO
Would dissolve the Citizen's Redistricting Commission.
You want a vote for gerrymandering? This is it. Apparently, the politicians in Sacramento didn't hear us when, just two short years ago, California voted to create a Citizen's Redistricting Commission to handle the redrawing of district lines for the state Legislature and Board of Equalization. Now we're being asked to close down the Citizen's Redistricting Commission altogether before it's even been given a chance to do its work. Who do you think would benefit from this? Prop. 27 would dissolve the commission and return redistricting power to Sacramento.
Now, while I'm not opposed to handing federal redistricting off to the redistricting commission, as is suggested in Prop. 20, I'm concerned about some of the language in Prop. 20, and I don't want the commission controlling all redistricting right now. Call it a decentralization of power. When it comes to federal congressional districts, if I smell a rat, I want to be able to move to vote the rat out by the direct action of election, instead of the long process of lobbying and lawyering to change personalities on the redistricting commission. No on Prop. 27.
Treehuggers International
Treehuggers International is an environmental affairs and natural science program, dedicated to the preservation of parks, wilderness, and special places, which airs Sunday mornings on KBZT FM 94/9 in San Diego and on-line at KMTT 103.7 The Mountain in Seattle. Treehuggers International is the brainchild of radio personality, conservationist, and outdoorsman Tommy Hough.
More information at www.treehuggersintl.com.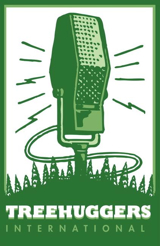 ---