Survival of the Desert Tortoise
April 12th, 2009
Podcast: Download (Duration: 31:06 — 35.6MB)
Dr. Ron Swaisgood, the Director for Applied Animal Ecology at the San Diego Zoo's Institute for Conservation Research, and a member of the San Diego Zoological Society, joins Tommy on Treehuggers International to talk about his new position heading up the research portion of the San Diego Zoo's ongoing Desert Tortoise Recovery Project in Clark County, Nevada.
Working in conjunction with the U.S. Fish and Wildlife Service, Dr. Swaisgood talks about desert areas recently designated as Critical Desert Tortoise Habitat, the reptile's upper respiratory tract disease, and the threats posed to the desert tortoise by motorized "recreation" in its habitat, including how the roar of machines and engines confuses the animal with the sound of thunder, which can often lead to death by heat or thirst at a moment when the tortoise is instinctively expecting rain.
As a supervisor on several species recovery programs, including the California Condor and the San Clemente Island Loggerhead Shrike, Dr. Swaisgood is also a veteran of overseas conservation programs with the Giant Panda in China, where he lived for several years, and the Rhinoceros in Namibia and South Africa.
More about this post at: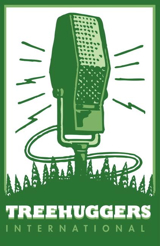 Leave a comment
---