Defending the Environment In Court
April 19th, 2009
Podcast: Download (Duration: 30:51 — 28.2MB)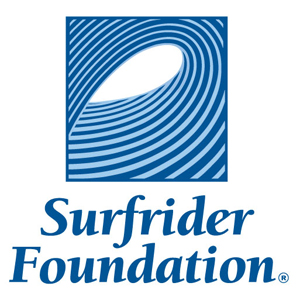 Angela Howe was born and raised in Texas, but found her calling defending the beaches she enjoyed surfing in her adopted home of California. As a law student, Angela first came in contact with Surfrider in the foundation's home waters in Malibu, and has since gone from volunteering on beach clean-ups and grassroots activism to becoming an integral component of Surfrider's legal team, where she now serves as Legal Manager for the Surfrider Foundation's national office in San Clemente.
While President Obama has thus far made conservationists happy passing expansive wilderness legislation, reinstating the EPA's traditional watchdog role, and pledging to move forward on alternative energy initiatives, the young administration has also thrown environmentalists for a loop by not actively working to reinstate the Reagan-era moratorium on offshore oil drilling along the nation's outer continental shelf, which President Bush removed by executive order last summer (ironically, it was President Bush's father, George H.W. Bush, who last imposed and upheld the moratorium in the early 1990s).
Angela talks with Tommy about the possibility of renewed offshore oil drilling along the California coast, and Surfrider's push for alternative energy solutions and stance against offshore oil drilling via the Not the Answer initiative. She also discusses the history of the Surfrider Foundation, the current situation at Trestles, and Surfrider's litigation campaigns, including the halting of Florida "dredge and fill" projects in Palm Beach County, a process which failed to go through proper permitting and was destroying marine habitats and ecosystems until Surfrider stepped in with a coalition of local activists and surfers to stop it.
More about this post at:
Leave a comment
---