Treehuggers International Moves to FM 94/9 San Diego
September 7th, 2007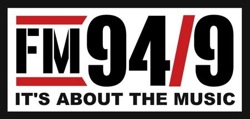 Treehuggers International makes it's big return to the airwaves this Sunday morning on the one, the only, FM 94/9 in San Diego!
After a two-month layoff and a literal change of venue from The End in Seattle back to FM 94/9 in San Diego, Tommy Hough and Treehuggers International begin a brand-new Southern California focus this weekend with a conversation with Outdoor Outreach founder Chris Rutgers, outdoor guide Juan Herrera, and fundraiser Todd Smith. Outdoor Outreach is a San Diego-based community organization arranging opportunities for kids from broken homes or neighborhoods with limited resources to experience wilderness and find self-worth and confidence in outdoor activities. Tune in and learn more about some really conscientious, active guys with big hearts, as well as their upcoming fundraiser at Joshua Tree National Park September 22nd and 23rd.
Next Sunday (September 16), we catch up with environmental geologist Jacques Lord with Secor International, about attitudes toward conservation, recycling, "green building," and as was the case with our green building series in Seattle, the rise in popularity (and cost-effectiveness) of planned communities which leave a minimal "footprint." We also discuss Jacques' personal experiences as a field geologist for oil companies in the Middle East, his day-to-day work as an environmental geologist, and hope for a greater embracement of conservation practices.
More About This Post
Leave a comment
---