Podcast: Download (Duration: 28:02 — 38.5MB)
A special Memorial Day Weekend edition of Treehuggers International, featuring a conversation and reminiscence with Michael Herschenson, Executive Director of Northwest Folklife, about the annual Seattle music and community festival. A Memorial Day Weekend institution at the Seattle Center since 1971, Michael offers a rundown of this year's events and the history of Northwest Folklife, and touches on stewardship and community issues and stories of bygone Seattle.
Podcast: Download (Duration: 34:02 — 46.7MB)
Treehuggers International welcomes Jacques White, the Director of Marine Conservation at the Nature Conservancy; Karen McDonald, Communications Director with the Trust for Public Land; and Kathy Fletcher, the Executive Director of People for Puget Sound, who are bringing their respective organizations together to create the Alliance for Puget Sound Shorelines, a new conservation initiative to save Puget Sound from pollution, toxic stormwater runoff, and commercial over-use, and to advocate for the creation of dozens of new parks along Puget Sound's shoreline.
While the most recent State of the Sound report from January 2005 shows invasive weeds are being beaten back and the Sound's orca population is getting more protection, growth-related damage to the Sound's fragile estuaries is still outpacing government-funded cleanup efforts and the ability of conservation outlets to stay ahead of the curve. With the launch of the Mud up campaign and the creation of the new Alliance for Puget Sound Shorelines, the three environmental outlets featured today are seeking to reverse this trend.
Congratulations to Kathy Fletcher, who landed some terrific press as the subject of a piece on People for Puget Sound and her environmental background in the June 2010 edition of Seattle Woman.  Read the article HERE or find it below.
More about this post at:
Podcast: Download (Duration: 27:40 — 38.0MB)
Washington state's parks, forests, and wilderness areas took a severe beating in this winter's storms, particularly during November 2006 in which a Pineapple Express delivered nearly a month's worth of rain in a matter of days, destroying portions of the road to Paradise at Mt. Rainier National Park, including the Sunrise Campground and Kautz Creek trailhead, as well as the hiking bridge to the Grove of the Patriarchs over Ohanepecosh Creek.
Unfortunately, all signs seem to indicate this is just the tip of the iceberg. Not only was the park hit by significant flooding, it was also battered by incredibly high winds, damaging several of the park's famous fire lookouts, including the Mt. Fremont and Gobbler's Knob lookouts, as winds reached an average speed of 121 miles per hour at Camp Muir between November 5th and 7th.
As snow continues to melt in the high country, we're beginning to see the extent of the damage to infrastructure and trail systems, not just at Mt. Rainier National Park and surrounding wilderness areas, but also at Olympic and North Cascade national parks, and elsewhere.
To help connect the dots on trails and parks in need of help this spring and volunteer opportunities for trail restoration, Lauren Braden and Jonathon Guzzo from the Washington Trails Association, the one organization which speaks specifically for Washington state hikers and backpackers, stopped by The End's studios on Olive Way for a chat about restoration priorities and volunteer needs.
More about this post at: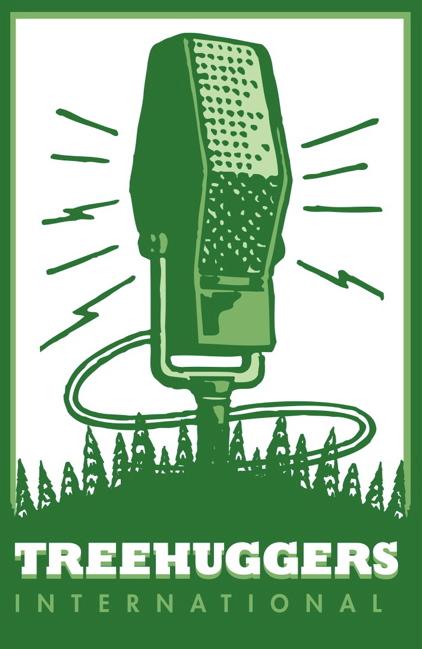 ---