About Treehuggers International
Dedicated to the Preservation of Parks, Wilderness, and Special Places
The brainchild of broadcast communications and media professional Tommy Hough, Treehuggers International is an environmental affairs and natural science new media platform and radio show, most recently heard Sunday mornings on KBZT FM 94/9 in San Diego.
Decidedly Green Media
With a lengthy background in broadcasting and media, and experience in public relations and political campaigns, Tommy first produced Treehuggers International while at KNDD 107.7 The End in Seattle, discussing issues like green architecture, storm damage to Western Washington trails, and the health of Puget Sound with area activists, lawmakers, and representatives from outlets like the Washington Trails Association, People for Puget Sound, The Nature Conservancy, and other organizations.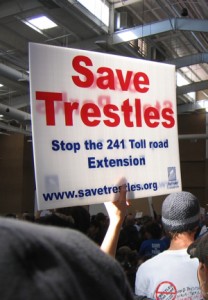 Upon returning to San Diego to take over morning duties at KBZT FM 94/9 in 2007, Tommy re-tooled Treehuggers International to cover not only wilderness and conservation issues, but also wildfire and earthquake preparation, and the development of several major threats to the integrity of California parks and protected places, particularly the proposed Foothill South 241 toll road at Trestles, which was to be routed through the backcountry of the pristine San Mateo Creek watershed in San Onofre State Park.
As part of a broad coalition led by the San Diego and South Orange County Surfrider chapters, San Diego Coastkeeper and many others, Treehuggers International helped face down the biggest environmental challenge in Southern California in a generation, and took a major media awareness role in the fight to "Save Trestles."
By producing special editions on the proposed freeway's impact on the San Onofre backcountry and the world-class, pristine beaches at Trestles, Treehuggers International and the Southern California conservation community chalked up a major success when the California Coastal Commission and U.S. Commerce Department opted not to back plans to build the toll road.
For his efforts, Tommy and Treehuggers International were awarded the San Diego Surfrider chapter's annual Clean Water Award in 2008.
Wilderness and Park Advocacy
Since the Trestles fight, Tommy has led Treehuggers International into media stances against lawless off-road vehicle activity, the introduction of firearms into National Parks in 2009, and the proposed route of the Sunrise Powerlink through Anza-Borrego Desert State Park. The show served as the San Diego media sponsor for the Wild and Scenic Environmental Film Festival for several years, as well as a sponsor of the San Diego River Park Foundation's annual River Days Festival, and was named a "Vision Partner" as part of the Adventure16 Donate-A-Pack Foundation.
More recently, Tommy has brought Treehuggers International on board as a member of the United for America's Arctic coalition, and has returned to the Pacific Northwest to take a full-time position handling communications, media and outreach for Oregon Wild, one of the Northwest's original wilderness watchdogs, and a key player in ending the wanton logging and destruction of old-growth forests on public lands in the state.
A strong supporter of California's "Envy of the Nation" state park system, Treehuggers International was an official supporter of the Yes On Prop. 21 State Parks Access Pass initiative in 2010. Despite the proposition's failure, Tommy continues to lobby state and federal lawmakers in support of California State Parks in conjunction with the California State Parks Foundation, and is moving forward with a show on Range of Light founder (and John Muir descendant) Robert Hanna.
"I Let My Guests Tell the Stories"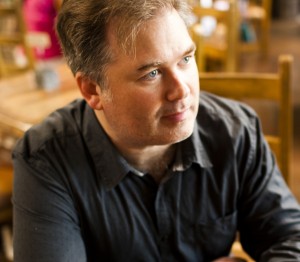 Along with Treehuggers International's long-term interest in preserving the sanctity of California State Parks, the show continues to advocate for wilderness initiatives across the west, including proposed wilderness in the areas adjoining Oregon's Crater Lake National Park, California's San Gabriel Mountains, Colorado's Hidden Gems campaign, and supporting programs which get kids into the wild and reintroducing them to nature.
Utilizing revealing discussions with environmental organizations like The Wilderness Society and National Parks Conservation Association, and environmental personalities like Amy Gulick, Peter Byck, and Florian Schulz in advancing the cause of conservation, Treehuggers International has grown into a go-to media destination for environmental matters throughout the west, from Puget Sound to the Rocky Mountains to the Grand Canyon.
With Treehuggers International's NPR-like attributes, guests have found the setting allows them to breathe, collect their thoughts, and speak candidly on subjects without being subjected to a soundbite shot-clock. "I like to think I can keep up with Ira Glass in the storytelling department," says Tommy, "but I let my guests tell the stories. My job is to ask them the right questions at the right time, and organically guide the conversation in such a manner so we hit important points without sounding like we're going over a checklist. If I'm getting it right, I'm putting the guest in the right place to make that connection with the listener."
As a media entity, Treehuggers International is committed to moving forward as an awareness-raising and activist rallying point, providing a rundown of environmental and conservation stories on our Twitter and Facebook feeds, detailing ongoing threats to parks and wild places, creating partnerships with conservation organizations, and delivering information on how you can make your voice heard with your elected officials.
Welcome to Treehuggers International. We're glad to have you here.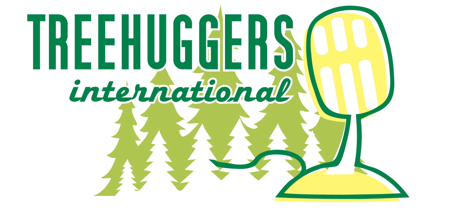 ---