On the Verge of the Wild Sky Wilderness
July 1st, 2007
Podcast: Download (Duration: 29:54 — 20.5MB)
In his preamble for what would become the Wilderness Act, creating what would become the National Wilderness Preservation System, Howard Zahniser of the Wilderness Society wrote, with great eloquence, "A wilderness, in contrast with those areas where man and his own works dominate the landscape, is hereby recognized as an area where the earth and community of life are untrammeled by man, where man himself is a visitor who does not remain."
Sadly, Mr. Zahniser died in May 1964, just four months before President Johnson signed the Wilderness Act into law.
With the spirit of Mr. Zahniser's words in mind, Treehuggers International is pleased to present a conversation with Bob Freimark, Senior Policy Analyst for the Pacific Northwest office of the Wilderness Society, about the impending designation of the long-awaited, low-elevation temperate rainforest Wild Sky Wilderness in Snohomish County.
After languishing in Congress for years with little help from GOP legislators, the Wild Sky bill received a shot in the arm in January 2007 when it was re-introduced by Senator Patty Murray and Congressman Jay Inslee. Once the Wild Sky becomes official, it will become Washington's first designated wilderness area since 1984.
Over 106,000 acres in size, the proposed Wild Sky Wilderness lies north of Index and Skykomish off US Highway 2, flanks the North Fork of the Skykomish River and the Beckler River, and adjoins the higher-elevation Henry M. Jackson Wilderness to the east and northeast. The area is key not only as a wildlife corridor, but also as one of the few remaining roadless areas in Western Washington which has never been subject to major logging operations.
An enthusiastic proponent of the National Wilderness Preservation System, Bob also talks with Tommy about the details of the 1964 Wilderness Act, stewardship issues, what constitutes "wilderness," and why wilderness left on its own is as valuable a long-term resource as timber or minerals, to say nothing of the refuge and solace it provides in an increasingly impersonal, detached, overly plugged-in modern society.
Treehuggers International is happy to report the Wild Sky Wilderness became a reality on May 30th, 2008.
More about this post at: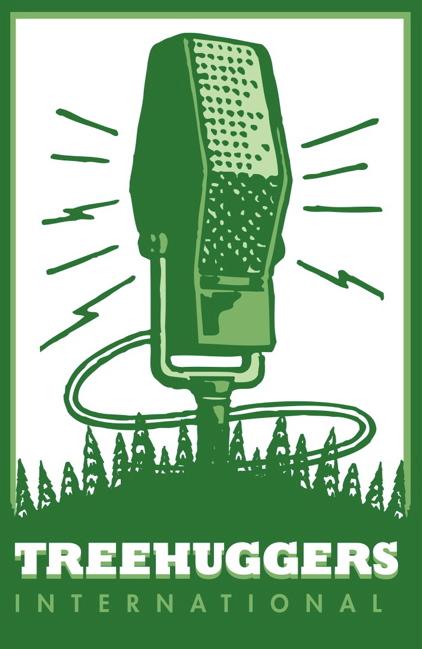 ---